Discover more from Joe's Content Letter
Weekly tips to operate like a top 1% creator
Why You Must Follow Your Passions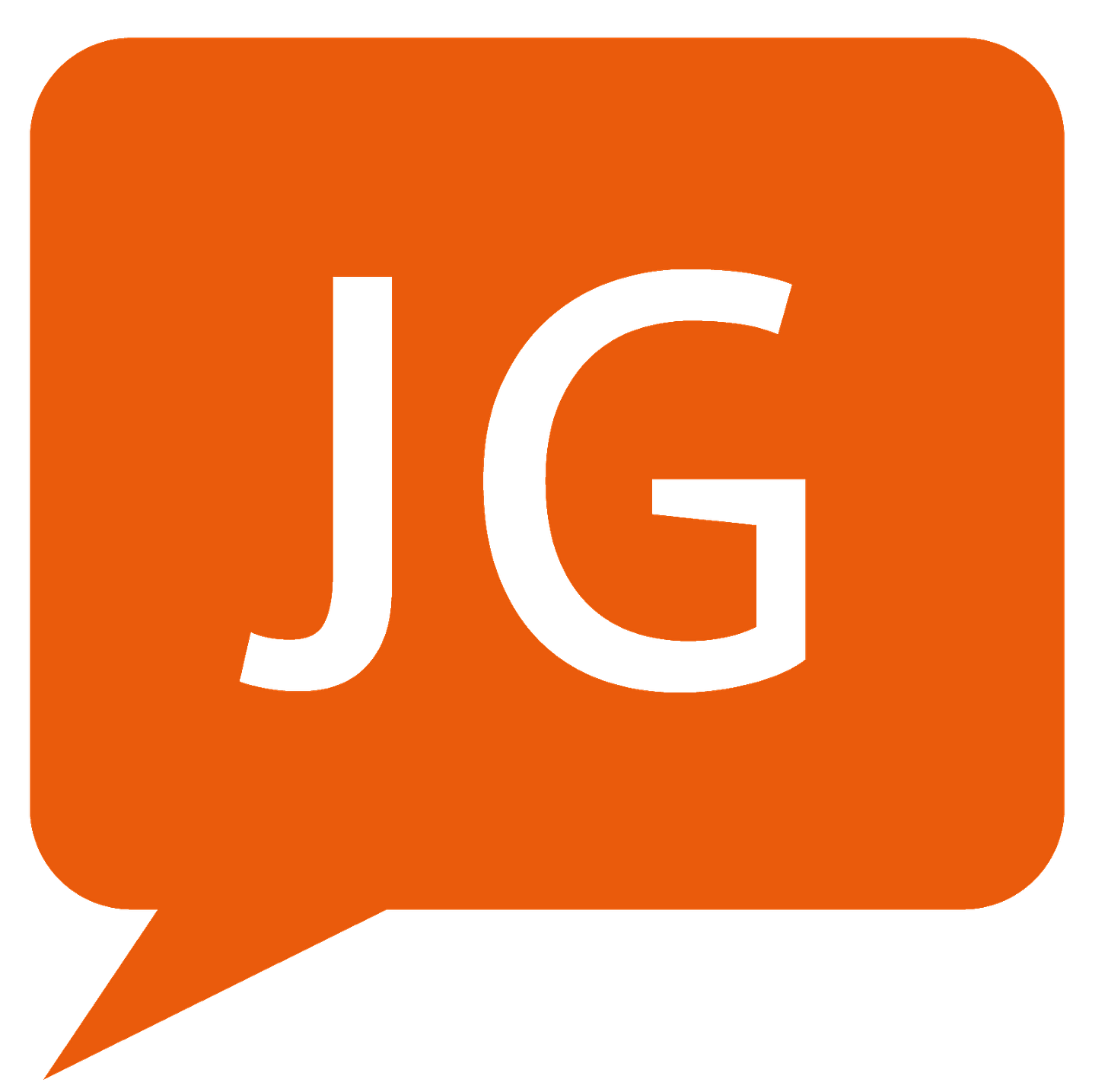 In this week's email, I want to talk in-depth about the benefits of putting yourself out there. I touch on my personal motivations and why I believe so strongly that we must all follow our passions. This is not going to be me saying everyone should be a YouTuber, or everybody should write blog articles. I'm talking about your intrinsic interests and how you can start them if you haven't already before. This email should be read differently by every person, as we all have different ambitions, strengths, and interests.
---
One thought: Lean into your passions 🌅
Towards the end of 2019, I started to put myself out there more. I primarily wanted to meet more people and to learn. I wanted to be more proactive and to take making progress into my own hands. When I think about the moments I am most proud of, almost all of them come from putting myself out there.
"Get comfortable with being uncomfortable" became a very important mantra for me, as whenever I would take notice of an idea I had and would try to make it happen, I would usually see great results. I realised quite quickly that I was actually the only person holding myself back from achieving anything I wanted to do.
I stumbled into learning about personal development about 5 years ago now and this was one of the best things that has ever happened to me. We are in the 'Information Age' where information is so accessible, it literally is a click away. I started to find books, videos and people who inspired me. They made me ask interesting and new questions, they provided me with new perspectives, and I just started wanting to learn more and more about how to be better.
I also began to realise that success is a conscious decision. Hard work, grit and discipline are skills that we can all improve on. This is not about talent. Anybody who has achieved success has put in the work to get there. They also have had an idea, identified an opportunity, and then achieved the results because they were able to take action with it.
From studying psychology and from always being interested in people, I am fascinated by the concept of 'self-sabotage'. Those who are 'successful' simply got over the many self-imposed barriers we put in front of ourselves. They got over the fear and self-doubt and were able to start putting time into their passions.
They started to live out who they could be. Or, perhaps closer to the truth, they started being themselves more. We can all do this.
My passion for creating content
A recent passion of mine has been to create content. When I say that I enjoy 'creating content', I mean that I enjoy this activity because it allows me to enjoy my strengths and to develop skills that are important to me. Creating content is a vehicle. I'm talking more about the components and what this project involves. Obviously social media wasn't invented 20-25 years ago. It's man-made and nobody is born with the intrinsic desire to post content.
My parents didn't look at me as a newborn and state: "Wow would you look at him, he was born to create content." This makes me laugh with sports stars, too. Nobody was born to play tennis. How could they be? People are born with talents, advantages and attributes that are perfect for an activity where they can be displayed.
We should all be more intentional about doing activities that we enjoy every single week. We should be more intentional with identifying our strengths and we should lean into who we are to regularly participate in projects, hobbies and interests that excite us. This is how we can feel fulfilled every single week.
I enjoy chatting with people, it leaves me feeling energised. I realised that this was something I should do more. I like learning and I also like trying to teach, if possible, to see if I can help people. I am naturally very enthusiastic and I like to support others when I can sense that they want to do something.
I want to improve and be a better person, and so I try to consume a lot of information about self-improvement and I like to talk about what I come across in case it might help somebody else, too. And by doing so, I meet people with similar values all around the world and these friendships make me happy.
We don't even necessarily have to be good at something. We can feel fulfilled from doing what interests us, regardless of skill level. And besides, we should all focus on being better than we were the day before, instead of focusing on being better than others.
"It is far more lucrative and fun to leverage your strengths instead of attempting to fix all the chinks in your armour" - Tim Ferriss
Thankfully, if we have a collaborative mindset, we can all focus on implementing our strengths and then work with other people who have our weaknesses, as strengths. This is far more efficient than spending time doing things that don't come naturally to us.
Identify your personal case studies
From growing up with social media, I have seen people put themselves out there to follow their passions and I have seen the great rewards from doing so.
I started to watch closely the people who were adamant that they could create a life for themselves. I've always been bullish about this too. I believe, unshakably, that we can all enjoy the work that we do. We can make careers that include work that we enjoy.
You will have people that you've followed over time, too. These individuals are your personal case studies who have proven to you that it is possible to achieve. I'm not talking about never working and just sitting on a beach somewhere, I'm talking about putting time into projects and work that we believe in, that we feel naturally motivated to do and that we get great satisfaction from.
From surrounding myself with people who want to follow their passions, and from watching closely the people who have, I have felt so inspired to live this out for myself.
Who have you followed, learned about, met, or 'idolized' who can act as a personal case study for you? Why do they inspire you? How do they make you feel? Do you believe that you can do the same?
When you follow someone's journey from the beginning, you can see just how genuine they are and that their intentions are good. You also have the benefit, if you watched them closely, of seeing the trial and error of projects that they tried and the moves they made that brought exponential success. You then feel happy for them when they 'make it', because you saw the effort that went into achieving this feat.
The people that come to mind for me are Jon Bellion (Singer/song-writer/producer), Steven Bartlett (Great British Entrepreneur of the Year for 2019), and Rob Lipsett (Irish fitness YouTuber).
People who inspire us and have an impact on our lives are our mentors. We do not need to have met people in person to feel inspired by what they do. Nowadays, we have access to people who can teach us and help us grow, instead of focusing on reality TV show celebrities and aiming to be known for something like our bodies instead of our brains.
Successful people are just a few steps ahead
It's very important to look up to people for inspiration, but do not look to be them or to replicate their success. We should learn and feel inspired, before then applying this inspiration into our own lives, our own projects, and to help us write our own narrative.
You should respect them in the sense that they've tried a lot of things and failed more than anyone else, but don't put them on a pedestal. You can achieve a comparative amount of success, on your own terms.
Whatever 'success' or 'improvement' might look like for you, it can be achieved by working hard and believing in the process. It's usually years of working in the background with no results before any indication that something might take off.
I personally believe we have to follow our passions because it's the only sustainable answer. I don't believe we can do our best work or provide the greatest impact into the world with something we don't care about. We talk about motivation a lot. But there are some things in your life that require no motivation for you to show up and do. Identify what these activities are for you.
The truth is, anyone can share their talents and design a better life for themselves. Believing this and having the awareness to implement is the difference. Things are not as hard as we all think they are.
The reality is that 99% of people don't believe that they can achieve great things, so they never even try. The minority who believe they can, or who at least give things a try, are the ones who we tend to look up to as being 'exceptional'. Yes, they are exceptional, but only in the sense that they are an exception to what most people usually do.
Feeling fulfilled every single day
Do more of what you enjoy, intentionally throughout your week. That's the message I really want you to take away from this. For me, I've found a vehicle that is allowing me to do this. Creating content is allowing me to learn new skills, meet new people, and to create new opportunities. It's working for the moment and I'm enjoying it. I'm glad I put myself out there and it's a never-ending project which I can always spend time on.
How this looks for you is personal. I would recommend reading the book The War of Art by Steven Pressfield if you are interested in becoming more aware about self-sabotage - the moments where you are holding yourself back - and if you want to feel inspired to follow your passions.
If there's a project that has been on your mind for months and it hasn't gone away, this is an indication of something you need to do.
"Creative work is not a selfish act or a bid for attention on the part of the actor. It's a gift to the world and every being in it. Don't cheat us of your contribution. Give us what you've got." - Steven Pressfield, The War of Art
Talk soon,
Joe
---
Content tip of the week 🚀
When everyone zigs, zag. It's important to experiment with new content ideas and to keep things fresh for your audience. It's a good idea to look at other social media platforms that you don't usually post on. Are there any ideas you can take to bring to your audience where you do post? Inspiration is everywhere, get creative!
---
Book of the week ✍️
The War of Art - Steven Pressfield
This week we have a book suggestion as I'm so passionate about this book. It's beautifully written and talks about how and why we hold ourselves back. I believe that having awareness over our shortcomings is the first step to achieving our goals.
Being able to identify when you are holding yourself back allows you to do something about it. For me, having people who hold me accountable has enabled progress on projects I would never have even tried before. I also have people now who will tell me very quickly if I'm holding myself back and self-sabotaging my own progress.
---
---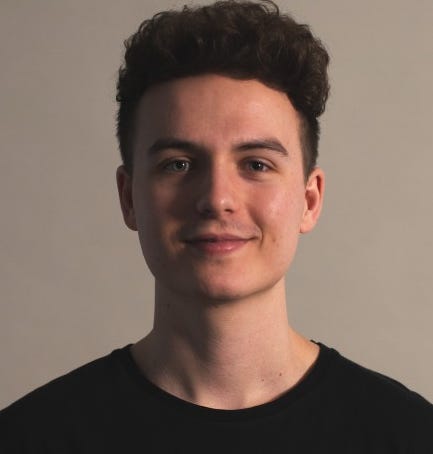 I'm Joe, a content marketer passionate about personal development and psychology. Every Sunday, I write an email newsletter with 1 thought, 1 content tip and 1 article I'd recommend. Usually, I go over-board and provide a little more 😁
Add me on LinkedIn + subscribe to my YouTube channel for LinkedIn tips!