Discover more from Joe's Content Letter
Weekly tips to operate like a top 1% creator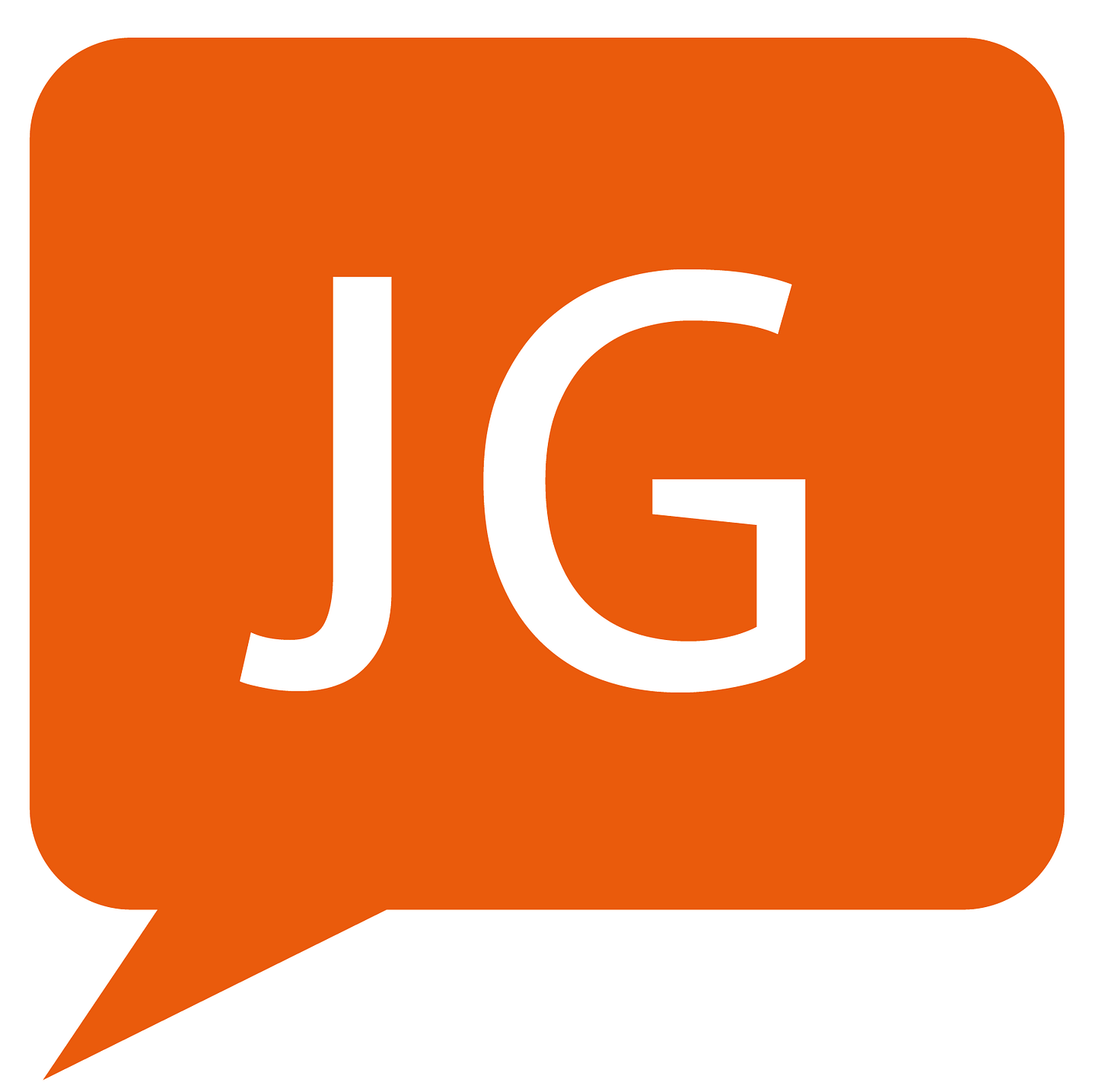 Hey gorgeous... I'm thinking of some new ways to start these emails. I probably won't use that one, but if you do have any cool suggestions or email openers you've seen in other newsletters, please let me know by replying to this email.
Know a friend who might like this newsletter? 👇
---
One thought: Carving out time to change your life 😄
Let's think about last week:
How much of your time was spent reacting to what was put in front of you?
How much of your time was spent being proactive about how you were spending your time?
When I first came across Maker Mornings it really opened my eyes to just how intentional we need to be with our time. A Maker Morning is essentially doing something non-work related as the first activity of the day.
This is carving out some YOU time - time to finally start those activities you so famously "never have time for." This could be journalling, this could be reading, this could be recording that video, or writing that story. If you're a night owl, this could be a Maker Evening.
Are you really that busy?
I personally prefer allowing blocks of time in my day for deep work and I've found the greatest benefit from focusing on Energy Management and combining this with a Maker's Schedule.
For example, this newsletter is my first activity on a Sunday. It NEVER gets written if I leave it to do during the day (We've all seen the late emails right?)
A Maker's Schedule vs. A Manager's Schedule
You're about to see two calendar screenshots. It's not my calendar btw, I don't schedule 'girlfriend time'.
Example 1) A Maker's Schedule (image from this amazing article)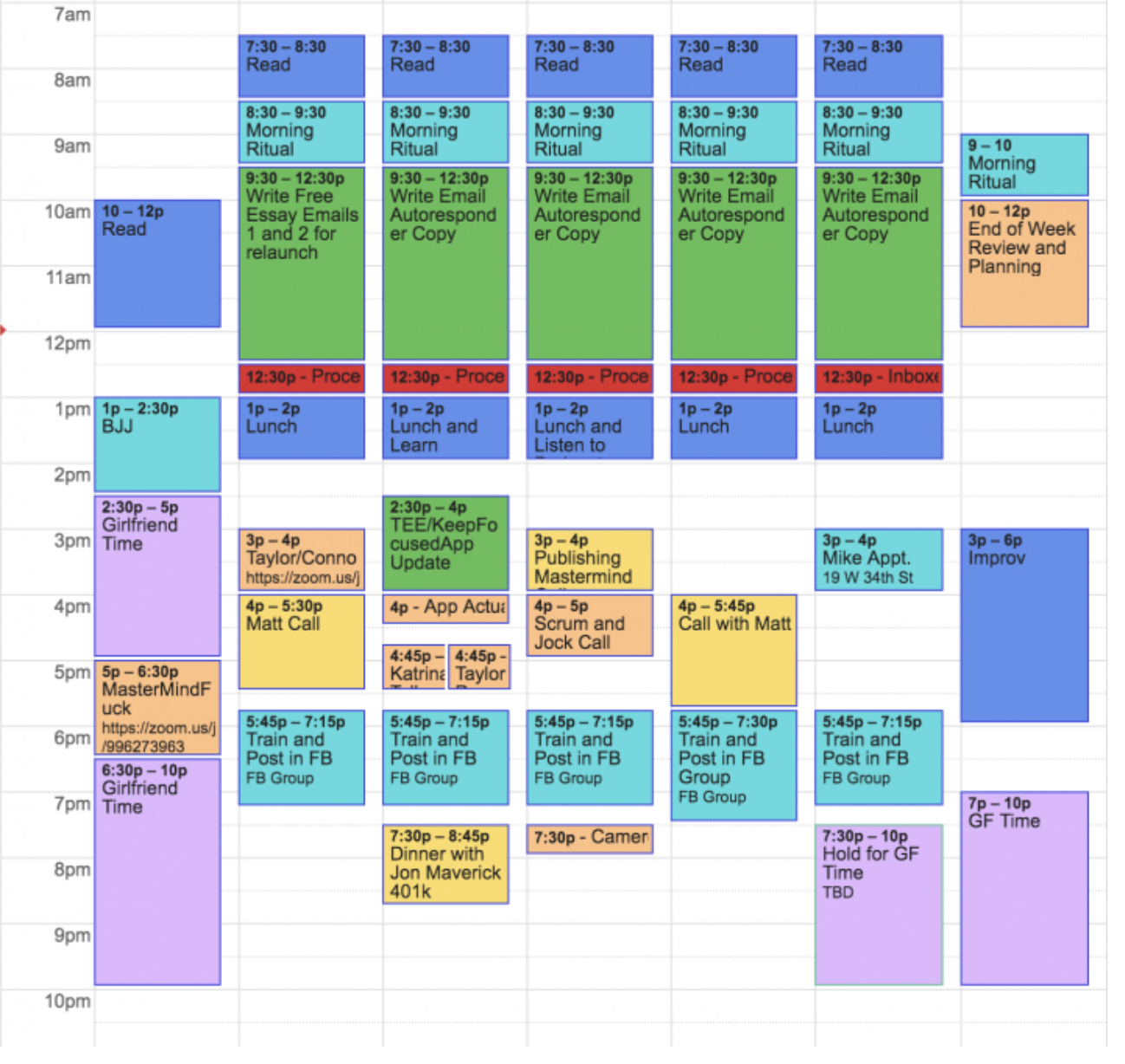 Example B) A Manager's Schedule (If this wasn't colour coded I would cry)
I would much rather start my day with Morning A than Morning B. One of these screenshots screams to me 'reactive' and the other screams 'proactive'.
From just starting your day in proactive mode, you're setting a precedent for the rest of the day and how you will choose to spend your time. Maximise the first block of your day where you have the most energy and the fewest distractions.
Will you try a Maker's Schedule this week?
Talk soon amigos,
Joe
---
Content tip of the week 🚀
This week's content tip of the week is specific to LinkedIn and is by Jack Chan. It blew my mind that you can download your activity. This means you can re-purpose all of the great comments you leave on other people's posts into new content!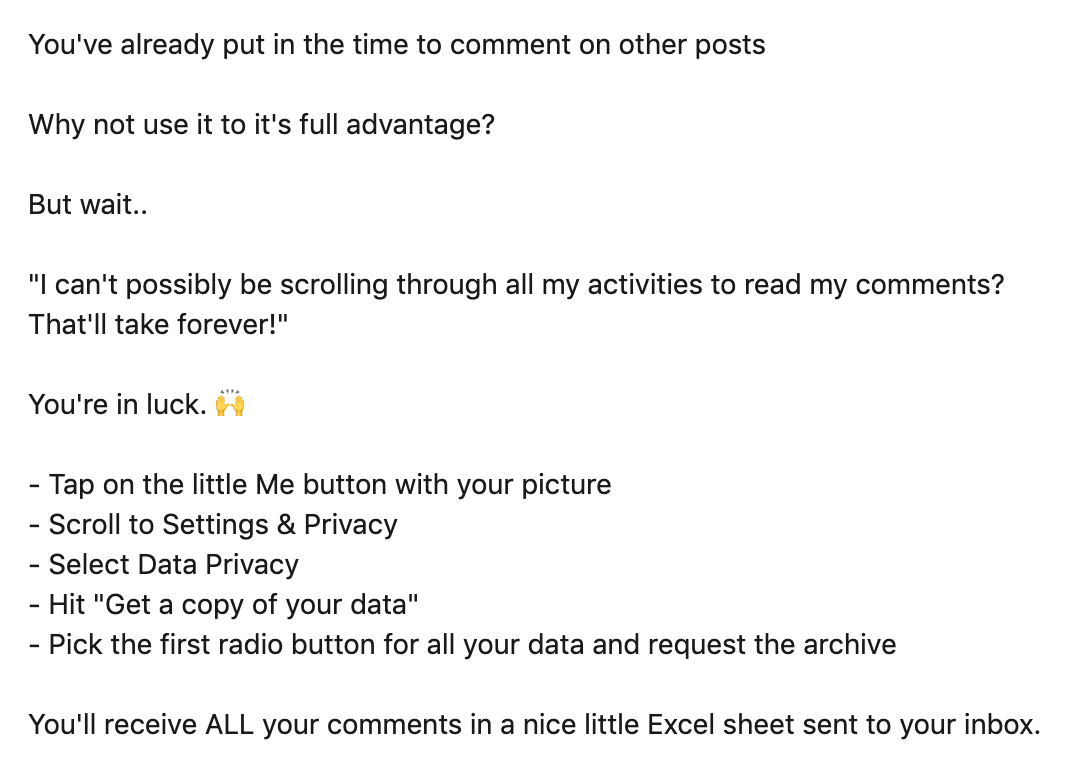 ---
Resource of the week
🕹️
Last week's resource Video Speed Controller went down like a treat. It's a Google Chrome Extension that allows you to play videos online at 2x speed. Go grab it!
The article Maker's Schedule, Manager's Schedule by Paul Graham was the inspiration for this week's email. If you want some extra reading about this topic then definitely check this out.
---
Woah Joe that's not you! I remembered this video because when I first came across it, it meant so much to me. I love Gary Vaynerchuk and regardless of your age, I hope this video provides some positivity for you!
---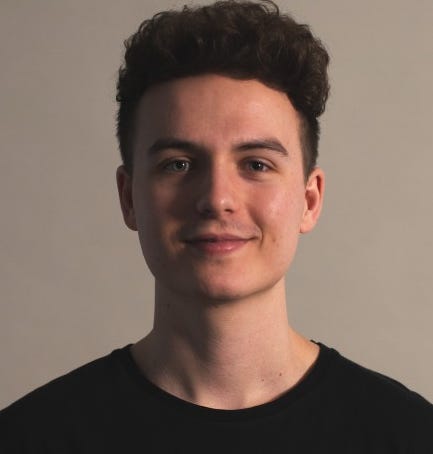 I'm Joe, a content marketer passionate about personal development and psychology. Every Sunday, I write an email newsletter with 1 thought, 1 content tip, and 1 article I'd recommend. Usually, I go over-board and provide a little more 😁